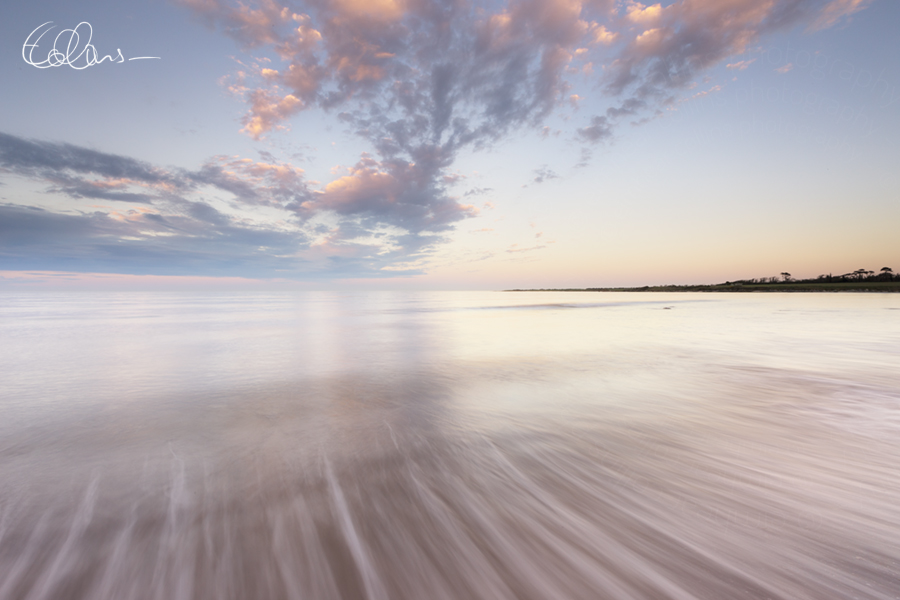 Seascapes and Mindfulness Therapy
About a year ago I was approached by Dr Sonya Collier, the principal clinical psychologist at St James Hospital which is the largest acute hospital in Ireland.    Hundreds of patients are treated here each year for a variety of psychological problems which are the direct result of life threatening illnesses and accidents.  Many of the patients suffer from depression and anxiety disorders due to conditions such as cancer, devastating burn injuries and neurological disorders.
Dr Collier was aware of the therapeutic value of photography for years, and indeed was a key investigator and author on a randomised control trial exploring this issue funded by the Irish Cancer Society and published in an international peer reviewed journal in 2008.
According to Dr Collier, one of the most beneficial psychological treatments for her patients is Mindfulness Based Cognitive Therapy.  Some of the exercises rely heavily on having an inspirational view from the windows on which to practice visual attention training.  Unfortunately, as is the case with most hospitals, the views from the hospitals facilities are not conducive to mindfulness therapy.
Dr Collier had struggled to run groups for very ill patients ( many terminally so ) in this therapeutically inappropriate space.   Dr Collier told me that when she saw one of my seascape images, she was immediately struck by the therapeutic potential such images could hold for her patients and her Mindfulness Programme.    Dr Collier contacted me about a year ago and  I agreed to work with them and the hospital could use a selection of my images so they could trial an adaptation of the programme where the images were used in lieu of a genuine view.
I was over the moon when Dr Collier contacted me a few months later to say the result of this trial had been a resounding success.    Patients use the seascape images to train their attention and to learn mindfulness cognitive therapy strategies to help manage anxiety and low mood and to improve quality of life.  According to Dr Collier the images also create a calming and inspiring space within the group room which patients find comforting and calming.
I am beyond happy to hear that my seascape images have been of benefit to patients & to the staff who use this space on a regular basis and to hear that the results from Dr Colliers treatment group have improved significantly since they started using the adapted programme with the seascape images.
I look forward to continuing on this project with St James Hospital.   I feel honoured and hugely privileged that my work is being used this way to help people.
I would like to express my sincere thanks to Dr Collier for giving me the opportunity to be involved with this wonderful project  .